Loans
If in need of a loan, we encourage our members to apply for a low cost loan through the Credit Union. We offer low cost financing on several types of loans, ranging from signature loans to loans used to purchase a new or used Auto, RV, Motorcycle, Boat, Camper, etc.. Once you become a member of Arkansas Health Center Federal Credit Union, you are immediately eligible to apply for a loan. There is no waiting period. The loan process and decision is quick and is based upon your credit history as well as financial history and ability to repay the loan. We offer fair and competitive rates. Call the Credit Union for the most current interest rates and terms. There is a one time application fee of $10.
AHCFCU wants to help you with all your financing needs. We offer low financing interest rates on a variety of loans including:
Auto
AHCFCU Indirect Dealer Financing
Boat/Jet Ski
ATV/Motorcycle
Farm Equipment
Personal/Signature
Travel Trailer/Camper
Motor Home/RV
Share
Call the credit union if you are thinking of purchasing a new or used auto, boat, camper, or recreational vehicle.
If you would like more information about a loan please contact us at 501-860-0590 or 501-860-0591.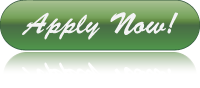 Sallie Mae's Smart Option Student Loan

For college expenses not covered by scholarships and federal loans, Arkansas Health Center FCU has partnered with Sallie Mae to bring you loans with great repayment options and competitive rates.
Click Here to apply and learn more details.